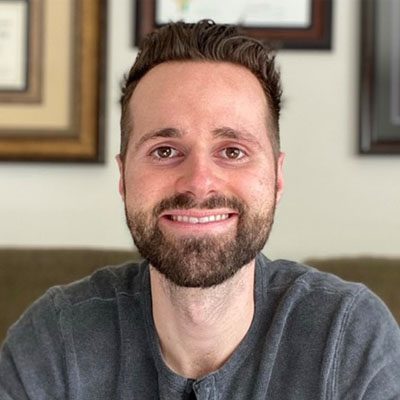 chiropractor
Seamus Allen D.C.
Dr. Seamus Allen is a graduate of Palmer College of Chiropractic – Davenport, Iowa. His desire to pursue a career in chiropractic was established during a day spent shadowing a family friend chiropractor. Having witnessed patients come in with symptoms and leave minutes later with marked improvement through a natural approach, he knew this is what he wanted to do.
He has previously been an associate chiropractor in Rochester as well as an owner of a mobile chiropractic practice in Oakland and Macomb Counties.
He also enjoys working holistically in the functional medicine space promoting a healthy lifestyle and proper nutrition. When not at the office, Dr. Seamus enjoys playing guitar at church, reading, working out and spending time with his family.
Education:
Palmer College of Chiropractic – February 23, 2018
Functional Medicine University – April 21, 2020
Diplomate, American Clinical Board of Nutrition – August 20, 2020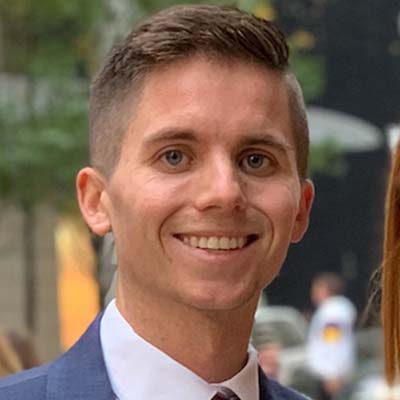 chiropractor
Connor Sexton D.C.
Dr. Sexton is a graduate of Palmer College of Chiropractic and specializes in Applied Kinesiology and Nutrition Response Testing to help his patients achieve their health goals. He has previously practiced in the metro Detroit area and loves to help people learn and take better care of their nervous system. When not in the office, Dr. Sexton loves to spend his free time on the golf course, playing a variety of sports and spending time with his family.
Education:
Palmer College of Chiropractic Florida - 2019
Certified National. Board of. Chiropractic Examiners, 2019
Applied Kinesiology 100 hour certification, International College of Applied Kinesiology, 2018
Bachelors of Science, Kinesiology, Michigan State University, 2015
chiropractic assistant
Jackie Mueller
Jackie joined the Correct Care team in October of 2019. Jackie enjoys traveling, spending time with family and friends, spending time in nature and listening to music. Jackie has had constant headaches in the past but after receiving chiropractic care she does not experience those constant headaches anymore. 
Jackie knows one of the most rewarding and satisfying things about her role as a chiropractic assistant is watching the progress patients make in their care.  Jackie truly believes that anyone can benefit from chiropractic care and recommends it to anyone looking to progress their health. 
chiropractic assistant
Kursten
Kursten is a longtime advocate for chiropractic, receiving care since childhood for headaches and back tension. Kursten started working at Correct Care in July 2023, where she assists both patients and doctors with whatever they may need, but she's also pursuing a bachelor's degree in psychology! In her personal time, Kursten enjoys creating art and photography, traveling, trying new food, and spending time with her family and friends.
office manager/chiropractic assistant
Jacob Massey
Born in Florida and raised in Michigan, Jacob may not understand the whole "snow bird" thing, but he does know the value of great chiropractic care, thanks to a sports-filled childhood. Joining the Correct Care team in April 2021, Jacob spends his time keeping the office stocked and running. When he's not assisting patients, Jacob enjoys disc golfing with his wife, playing Dungeons & Dragons with friends and exploring the best food spots across Metro Detroit.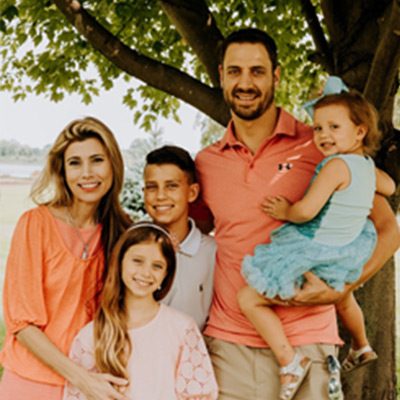 chiropractors
ANGELA & ERIC DIMARTINO D.C.
Drs. Eric and Angela are the owners of Correct Care Family Chiropractic but will not be taking care of patients in the office. They look forward to helping improve the health and well-being of the Livonia community.
Dr. Eric and Dr. Angela are parents to Aiden, Giavanna, and Sophia. They have received chiropractic care since birth, being checked only minutes after being born. They are living examples of perfect health through breastfeeding, proper diet, a healthy nervous system, and a lot of love.
chiropractor
ERIC DIMARTINO D.C.
Dr. Eric DiMartino grew up in Bellefonte, PA and went on to receive his Bachelor of Science in Human Biology at The University of Pittsburgh in Pittsburgh, PA. Dr. Eric received his Doctorate of Chiropractic from Palmer College of Chiropractic in Davenport, Iowa in 2002.
He is the past President and current chairman of the board of the Michigan Association of Chiropractors (MAC) and has previously served as the President, Vice President, and Treasurer of the MAC District 2. He also serves on the MAC Public Relations committee whose goal is to educate the public in matters of chiropractic health and wellness and was also named Michigan Chiropractor of the Year in 2017.
Dr. Eric regularly donates his time to the community by participating in career fairs at local schools, promoting community health fairs, and being an active member of both the Livonia and Redford Chambers of Commerce. He also regularly performs community health workshops on topics such as spinal health, nutrition, colds and flus, exercise, vaccinations, arthritis, and stress management.
In his free time Dr. Eric enjoys golfing, reading, and playing with his 3 children; Aiden, Giavanna, and Sophia.
chiropractor
Angela DIMARTINO D.C.
Dr. Angela DiMartino grew up in New Baltimore, Michigan, where she attended Anchor Bay High School. She went on to get her Bachelors of Science in Human Biology at Michigan State University. Dr. Angela received her Doctorate of Chiropractic from Palmer College of Chiropractic in Davenport, Iowa in 2002. She donates her time to the community by teaching students about health at the Anchor Bay, Richmond, Algonac, and New Haven School districts.
Dr. Angela also works along with the local Fire/Police Departments charity events, the women's shelter in Mt. Clemens and has been a board member on the Anchor Bay Chamber of Commerce. She gives educational dinner seminars covering topics such as: Balancing Your Hormones Naturally, ADHD, Work Safety On The Job, Nutrition, Being A Raw Vegan, Pediatric/Geriatric and Vaccine Awareness.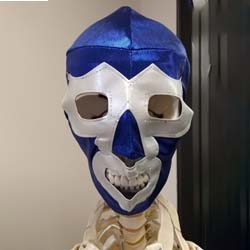 Office Greeter
Seymour Bones
Seymour Bones, also known as El Hueso (The Bone) was an up-and-comer in the Underworld Wrestling Association. During one match, after attempting a high-flying dropkick, El Hueso's opponent caught him by the legs and slammed him to the mat, shifting several vertebrae out of place and ending his chances at becoming King of the Underworld.
Unable to wrestle for the UWA, Seymour was forced to hang up his mask... Unsure where to go, he traveled the land of the living for years, searching for a way to treat his creaky spine. Most humans ran away from his scary bones, but one day, Seymour stumbled across a man who looked at his spine, not with fear, but with hope. Luckily for Seymour, this man was a chiropractor!
Like many chiropractic patients, Seymour discovered that his injuries were related to several subluxations in his spine. Thankfully, his chiropractor didn't need X-rays to figure that one out! While Seymour enjoyed walking normally again, he fell in love with watching his fellow patients get better, so he decided to stay with his new chiropractor friend. Nowadays, Seymour spends his time greeting all who enter the office, and saying farewell to them as they leave with big smiles and happy spines, just like him!
OFFICE HOURS
---
Monday
8:30am - 12:00pm
2:00pm - 6:30pm
---
Tuesday
2:00pm - 6:30pm
---
Wednesday
8:30am - 12:00pm
2:00pm - 6:30pm
---
Thursday
2:00pm - 6:30pm
---
Friday
8:30am - 12:00pm
2:00pm - 4:00pm
---
Saturday
8:00am - 12:30pm
---
Sunday
Closed
Correct Care Family Chiropractic
31395 West 7 Mile Road G
Livonia, MI 48152
Phone: (248) 426-6600
Fax: (248) 426-6603